Let's just skip the intro because I'm dying to do this tag!  But before that, I just wanted to say thank you so much TheBlogDolly, for tagging me! 😀
Rules:
1. Thank the person that tagged you.
2. Give a description and photos of your dream doll. Such as name, hair, eye color, and etc.
3. Tag 3 new people to do this tag.
I would be using Cecile to customize.  Funny story, my mom found a Cecile doll for sale on Facebook for $50.00 so of course, I had to get her!  Came with the box and everything!  But turns out she was already sold.  But this wig I'm about to show you, was the wig I was going to be using on Cecile!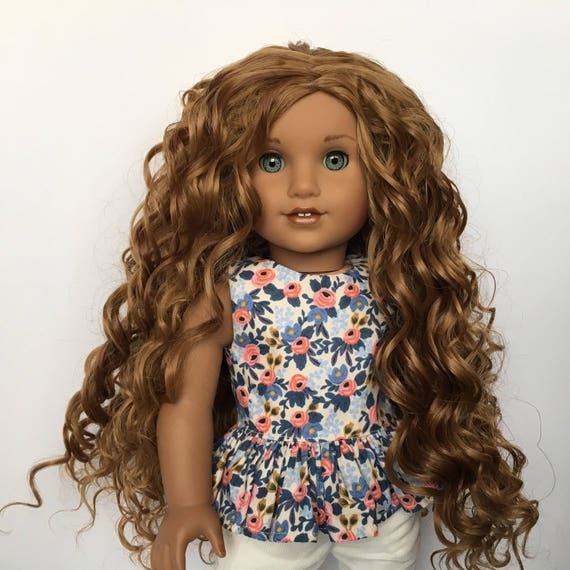 This wig I found was on Etsy sold by ZazouCustomDolls!  I think it's super cute and would fit Cecile nicely.
---
For her eyes, I think I would keep them the same colour they are now.  And I would name her, Taylor. 🙂 ❤  I would also probably add some freckles to Taylor.  I would probably make her lips more glossy too.
I tag:
And if you want to do this tag, go for it!  It was tons of fun!  What do you think of Taylor?  Bye!